Hotels are now able to seize the potential to increase revenue through ancillary offerings while improving guest loyalty, engagement and satisfaction by offering relevant travel extras such as tours, food delivery, and live event tickets. The challenge, until the advent of the Ancillary Management System (AMS), has been how integrate and merchandise their ancillary offerings. On-property first-party ancillaries use different booking systems that do not talk to each other. Third-party ancillaries are also separate. Revenue and operations managers need to check multiple sources to get a full picture of how their ancillary merchandising strategy is going.
Defining the Term
An Ancillary Management System (AMS) is a patent-pending, enterprise software solution providing a digital framework for managing first- and third-party ancillary product and/or services, integrating other business applications (e.g. central reservation system, global distribution system and property management systems). Other features include consolidated master booking record, business rules for loyalty reward programs, and optimization of business performance through analytics and reporting.
More: How OneView AMS Integrates into your Tech Stack
More: Five Tips for selecting and AMS
AMS Function
The primary objectives of AMS software are to unify, promote, and reward.
AMS unifies a disparate set of unique and overlapping software solutions; manages inventory and pricing; brand. Promotional attributes include the ability to merchandize; cross-promote; market; distribute via multiple channels including digital, voice technology, tv/video, and any future distribution technologies; segment messaging, offers, and other communications to unique user groups or individual profiles. AMS leverages loyalty programs through point earning, redemption, or any other complementary loyalty exchanges; offer curation; digital design and analytics dashboard.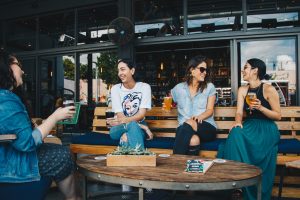 What is OneView Ancillary Management System™?
OneView is iSeatz's Ancillary Management System. The award-winning OneView AMS platform is a search and booking engine that allows guests to seamlessly book both on-property and third-party trip extras through a consolidated and beautiful user experience; while enabling travel companies to efficiently manage and promote guests' purchases, personalized recommendations, and cross-sell opportunities; along with robust analytics for forecasting future ancillary revenue.
OneView can be customized to offer restaurant reservations, food delivery, rental cars, ground transportation, global hotel and flight inventory, live event and experiences access and much more. OneView can also connects into hotel loyalty programs, allowing hotels to offer guests the opportunity to use loyalty points book travel extras or earn points by booking through the hotel.
OneView AMS brings all of these systems into a single portal, allowing:
A single webpage where guests can book both first and third party ancillaries
Guests to connect into the hotel's loyalty program and use or earn points for booking theses services with the hotel, instead of booking independently
A single consolidated transaction history, which allows the guest to easily view their itinerary

It also enables the hotel to cross-sell or up-sell based on what the customer has already purchased.

Revenue managers to see how all of their ancillaries are performing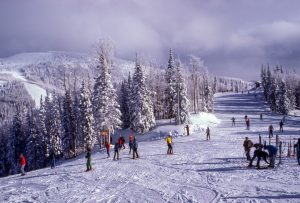 Additionally, since OneView can be connected to the loyalty program, guests could earn or redeem points for more than just hotel rooms. Before OneView, guests would have to go to multiple places on the website to book travel extras; or have to call the hotel directly to book. Now guests have a consolidated view of all the potential offerings on-property and off property that are available to them.
If you would like more information about ancillary management system, please visit www.AncillaryManagementSystem.com