We regularly recruit employees from
Amazon, EA, and NASA

.
We couldn't do this without:
Opportunity

Lots of opportunities to ship high impact work

Competitive Pay

Our compensation packages are structured to help us attract and retain the very best talent

Bonuses

All of our employees are eligible for generous incentive plans

Retirement

Aggressive, quickly-vesting retirement plans

Parental Leave

Paid maternity and paternity leave gives new parents ample time to spend with their growing family

Transportation

24/7/365 paid downtown parking and stipend for mass transit
iSeatz Specific Perks
And then there's the lagniappe that's unique to us!
la·​gniappe | \ ˈlan-ˌyap - something given for good measure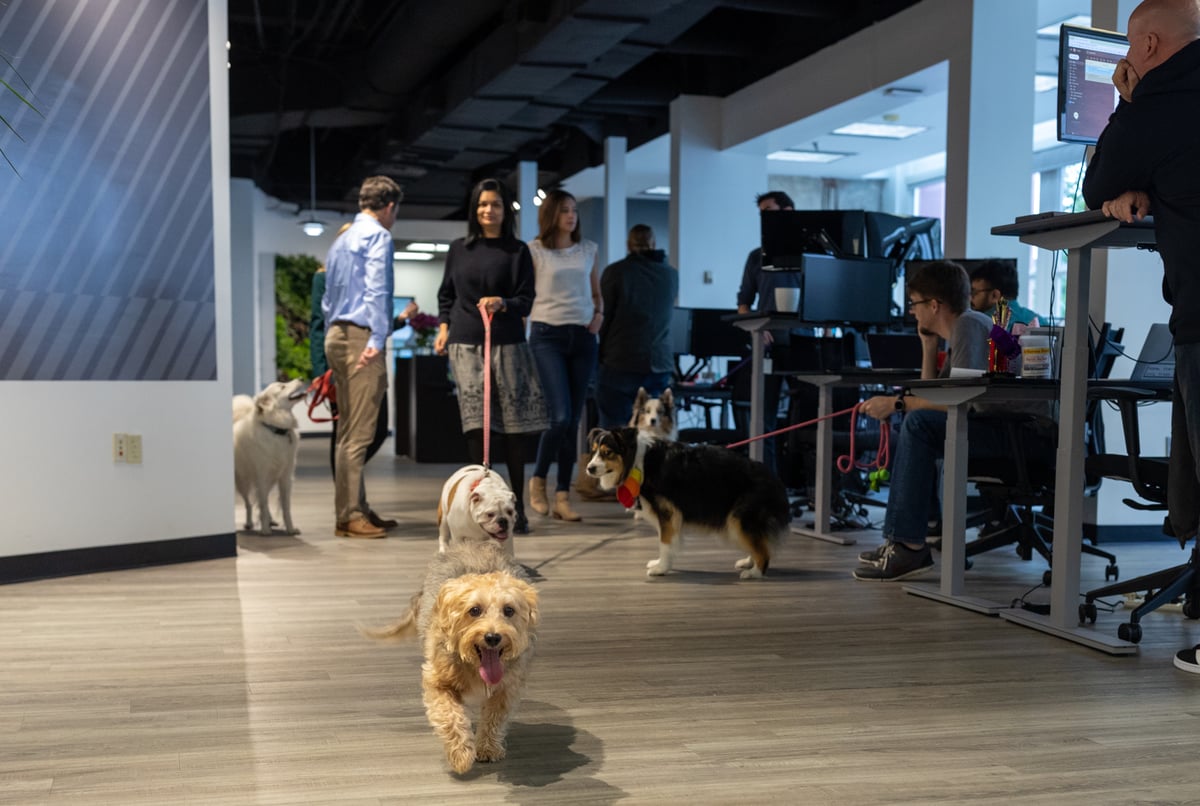 Every day is Bring Your Pup To Work Day at our headquarters
Giving Back
We take two full work days each year to volunteer as a team with local non-profits.
Small, Agile Teams
Work and grow alongside the smartest people in New Orleans