Modern day points-based loyalty programs started in the 1980's with the launch of American Airlines AAdvantage program. It has quickly taken over the world - everyone from Ford to H&M now has their own points-based program.

Points-based loyalty systems are attractive because they cost virtually nothing to launch, and benefit from massive breakage. More than 20% of loyalty members never redeem a single point. Large point stockpiles, and subsequent benefits of higher loyalty tiers, create a tangible value to consumers to continue to engage with your brand, instead of that of a competitor. Additionally, the ability to redeem points encourages brand interaction through gamification, imbuing the customer's brand engagement with excitement and satisfaction.

Americans now hold more than 3.8 billion loyalty program memberships, with 1.1 billion in the travel sector alone. In order to continue to increase their loyalty program's value versus their competitors', brands need to innovate. This means:
Better rewards
Personalized rewards
More opportunities for points redemption
What is Microburn
The concept of microburn is relatively new, however it is gaining steam amongst loyalty program executives as a way to deliver on all three in a relatively low-lift way.

Microburn (noun, verb)
Points redemption opportunities which fall below the threshold of a purchase of one unit of your primary product, usually redeemed for an ancillary product or service. For an airline, microburn would be any redemption opportunities below the cost of your most inexpensive flight. For a hotelier, microburn would be any redemption opportunities below the cost of your cheapest hotel room.
"While checking in to his room, Howard decided to microburn a few points for late checkout, and delivery of some Chinese food."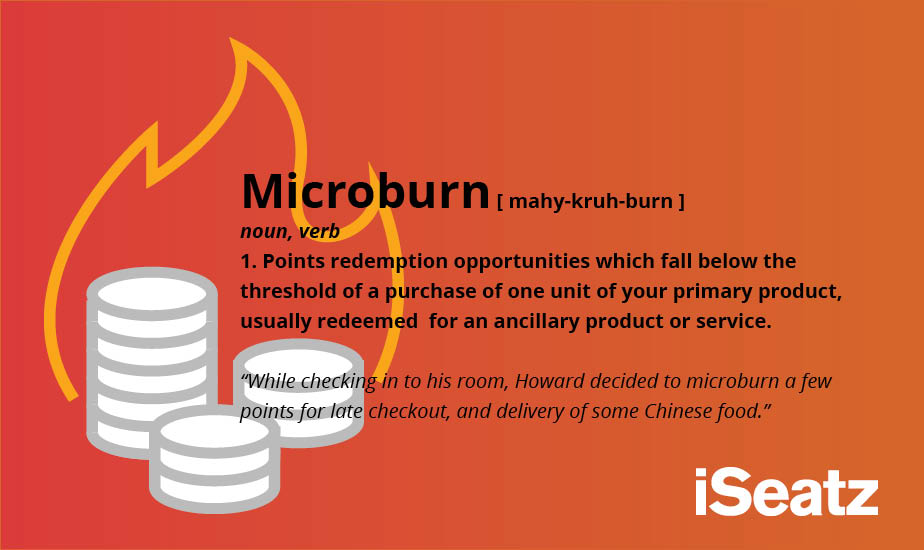 By nature, microburn requires some amount of ancillary offerings. These ancillaries can be first-party, or third-party, but they must be integrated into the points system. The goal for a successful microburn strategy is to offer a portfolio of valuable products that customers can use to enhance or expand their experience. More than 60% of travelers said they would be interested in redeeming points for ancillary products, and this sentiment is especially strong amongst business travelers. Amongst hotel ancillary products that travelers were most intent on purchasing were wifi, parking, and in-room dining.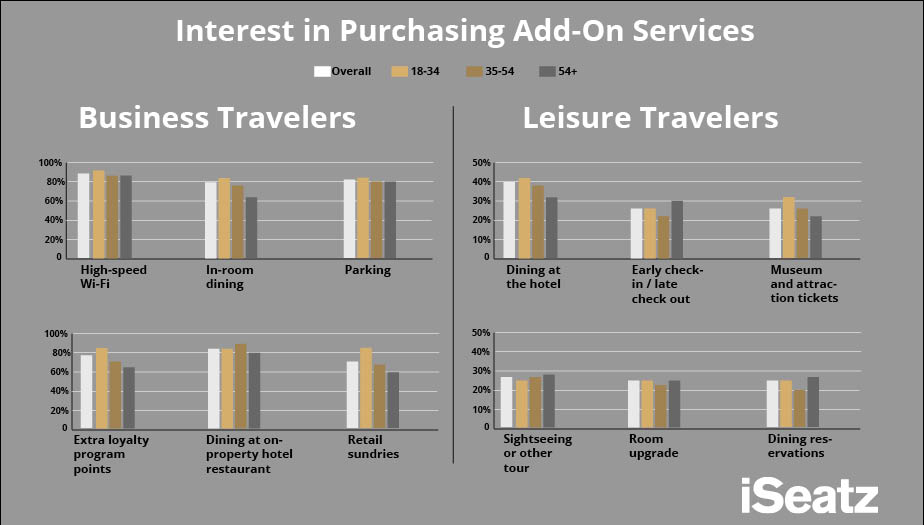 The benefit of offering these products for redemption with points is significant.

Increased Offerings to Entice Travelers
Offering microburn opportunities vastly increases the value of traveler loyalty points. A larger portfolio of offerings, and at different redemption thresholds , makes the overall program more compelling. This is especially true today as first movers enter the space. Loyalty programs that expand offerings are likely to gain and retain a large share of the market compared to competitors with narrower offerings. As of right now there is only one major hotel (Wyndham) that has activated points-burn for tours and activities, so there is tremendous opportunity for early adopters to stand out.

Get Members Engaged Earlier
Microburn provides outstanding opportunities for communication and engagement, particularly at key moments in the lifecycle of your loyalty member. New members are unlikely to have enough points to book a flight or a hotel room within the first few weeks of joining your program. Lower priced offerings give them immediate value. They are able to experience the program benefits right away, thus making them likely to stick with the program. 70% of consumers report that they abandon loyalty programs that take too long to accrue enough points for rewards, so engaging early and often is key.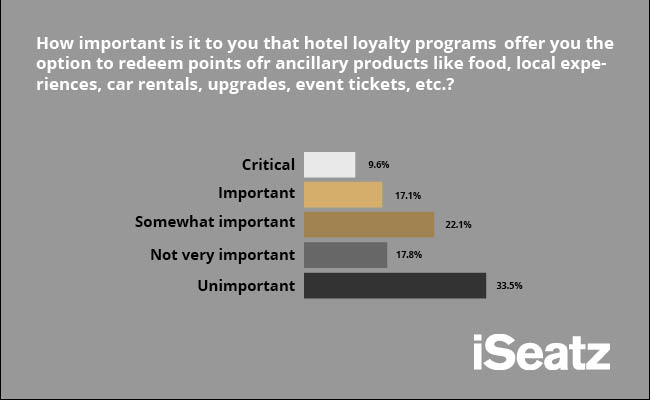 Increased Direct Bookings
Microburn opportunities expand the breadth of your travel and customer service program. OTA's are expected to account for 41% of all online travel bookings by 2020. Customers looking for ancillary products like car rentals, dining reservations, and tour packages are forced to leave your web properties in search of these options. Integrating ancillaries for microburn means guests will stay on your site, using it as the primary resource for trip planning. We've calculated that companies with redemption offerings capture hundreds of thousands of additional hours on their site annually.

Increased Share-of-Wallet/ Ancillary Revenue
Incorporating third-party ancillaries such as rental car, tours and activities, or food delivery into your loyalty program allows for greater opportunity to influence the traveler throughout their entire travel buying journey.
At scale, these bookings can generate significant ancillary revenue, creating an asset-light passive revenue stream.

Creative, personalized offerings
The introduction of microburn into loyalty programs is also driving an increasingly dynamic offering landscape. Most loyalty programs campaigns revolve around the traditional "earn 5X points" model. However, consumers are inundated with these type of offers and are looking for greater personalization.
A traveler can be served food, transportation, and activity options to coincide with their trip - all associated with your brand. These experiential marketing opportunities require zero operational effort, yet are providing the new experiences that 41% of consumers say drive brand loyalty. Although a third party provider may be handling the delivery, your brand will be involved in the entire booking and delivery experience.
Learn More
One exciting opportunity for microburn is in-room dining. With the proliferation of dining delivery apps since 2015 consumer demand for in-home and in-room dining is at an all-time high. We surveyed thousands of travelers about their habits related to room service, food delivery, and grocery delivery and (no surprise here) they want to burn points to eat better while traveling.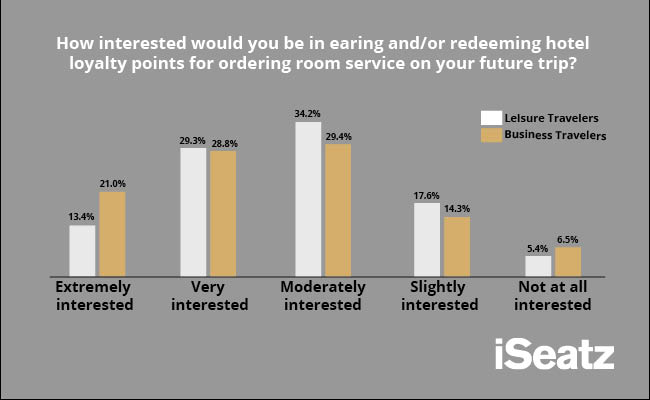 Download our newest whitepaper on June 14th and get the full scoop on what travelers are craving.