Only 25% of computing jobs are held by women, despite women making up more than 50% of the overall workforce and more than 50% of college graduates. Here at iSeatz we are lucky to have a growing number of talented women in technical roles, and we think that's worth celebrating.
So let's get to know one of our female engineers, Zivile Goodwin.
What is your role at iSeatz?
I am a frontend developer. I lead the effort to build a library of components that are both customizable and reusable. A lot of code optimization and ensuring that our work is useful to those who come after me.
When did you realize that you were interested in technology?
I was always interested!
I'm from Lithuania, and in 10th grade you choose a path of study that will impact your eventual career. I was interested in math and science but thought "that's not for girls." I was encouraged to go into the humanities, languages and arts path which was more "girls" path. There were only men in those fields. Boys and girls were separated in Infomatics Class. Boys had really challenging, interesting materials, but we basically had busy work which was not interesting to me. I felt like there was not much encouragement from educators.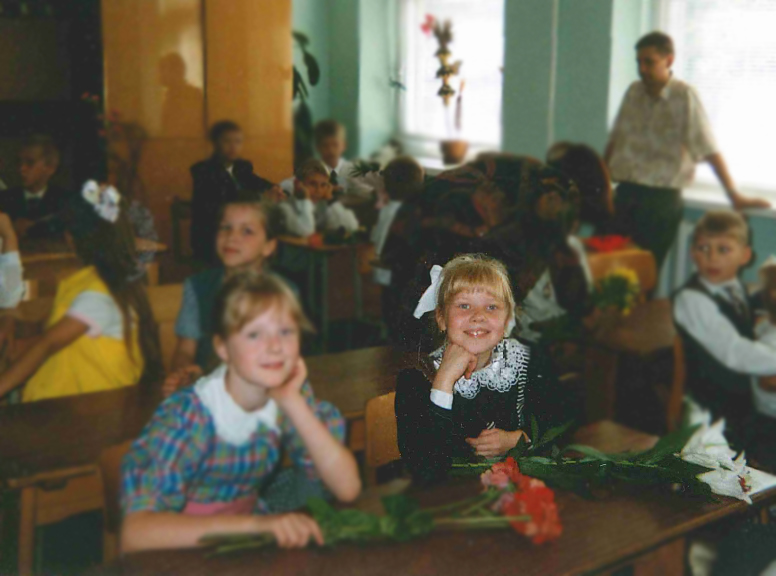 What's changed since you were in school?
Now first graders are coding! It makes me think I'm going to be out of a job so soon with these kids who are growing up knowing so much more about how technology works. I actually think that in the future a lot of coding will be considered "blue collar" work.
How did you get started?
I found Operation Spark, which is a local code school, when I moved to New Orleans, and they emphasize that anyone can code. You don't need a math degree.
What is your actual degree in?
Art history!
How does design impact coding?
It is so important. We need to think about little things like color contrast and layout. The little details seem unimportant, but they actually are what take software from good to great.
I think my art history background helps me with this. I work closely with design figure out the rules we need in place to make coding faster and more efficient. Things like keeping all boxes the same size, or being consistent with font size.
Design is also very important for ADA. But a lot of the guides were created in the 90's and have no consideration for mobile. So we are blazing new territory because that is a must for all of our clients.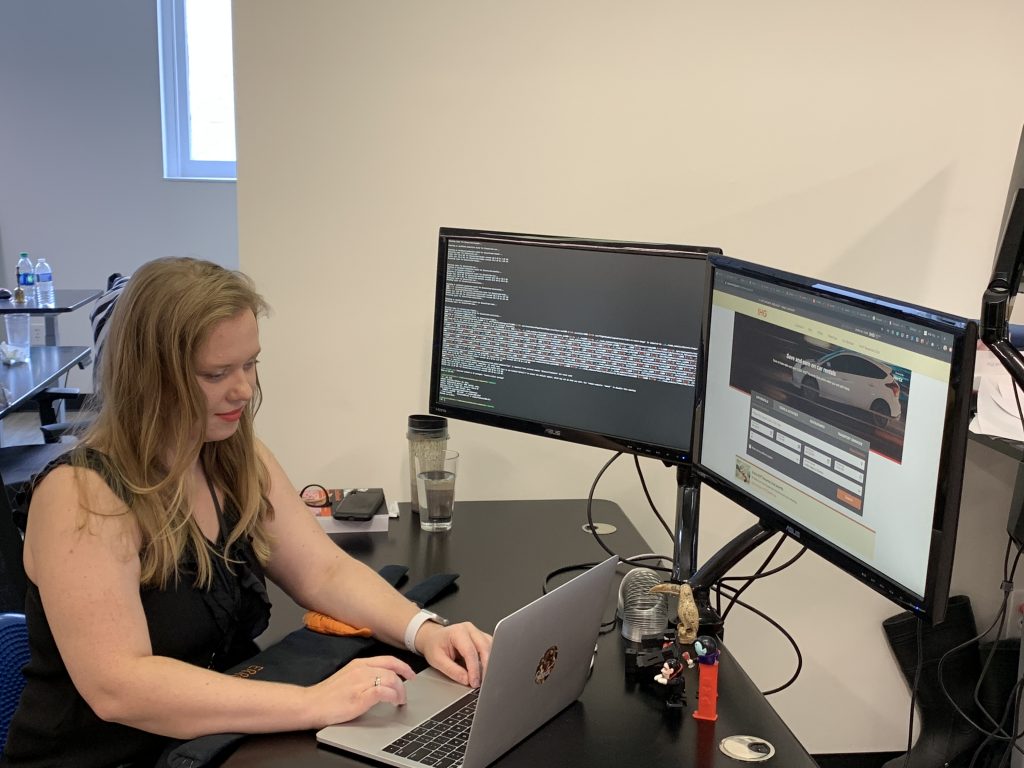 Have you ever come across challenges related to being a woman in tech?
There's always an expectation that you're not an engineer but a designer, or that you're not someone who writes code.
I was the only woman in my bootcamp. It was an army-style environment and very male dominant. I felt like I had to push myself out of my "natural way" to fit in.
How do you think companies can help mitigate challenges for women?
Have more women in the interview process. I've never gone to a technical interview where my interviewer was a woman.
What do you wish you could tell your early-career self?
And that its okay to fail. If my code fails it doesn't mean I'm stupid or unfit. Everyone's program fails sometimes.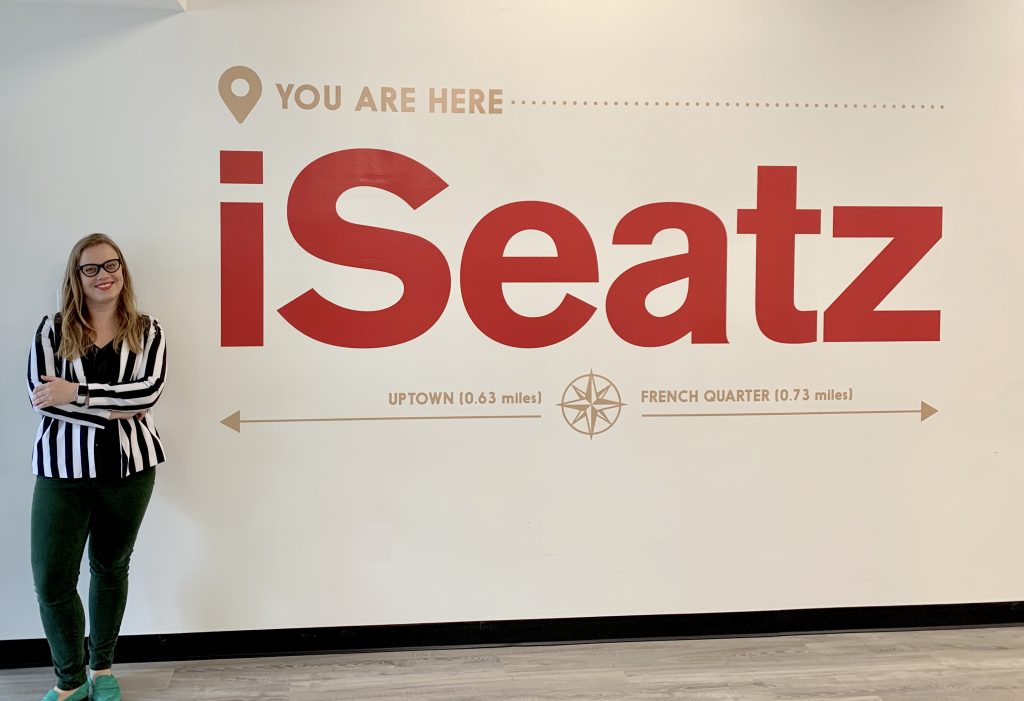 How do you think we can get girls more excited and confident about STEM?
Girls need to see examples of women in technical roles early - women astronauts, women coders, women scientists. Maybe even animated shows for before they start school.
Are you involved in any initiatives to promote women in/out of tech outside of work?
I am involved with Women in Tech locally that encompasses both women in tech as well as women in other careers who want to know more about tech and apply it to their career in law or marketing.
I also mentor women going through coding bootcamps, because they tend to fall out even with such short programs. Having been there I like to give them encouragement to stick with it. The end result will be worth it!
New Orleans actually is one of the top cities for women in tech!
How do you think we can get men involved to be advocates for gender equality?
I read recently that 29% of men would be uncomfortable going to a meeting alone with a woman. Maybe that's because there aren't enough women, or teams are not diverse enough. Maybe connecting on a personal level and showing our nerdiness can help them see that we are just like them and capable contributors.
What technologies and tech-driven developments excite you the most about the future?
Everything related to VR and AR! I think that is going to be everywhere from education to health to advertising. I would really like to be a part of creating and developing that technology.
Named to CityBusiness' Best Places to Work eight of the last nine years, iSeatz is committed to creating an inclusive and diverse work culture. To learn more about how to join this awesome, diverse team, see open positions at iseatz.com/careers