Since iSeatz' founding, the city of New Orleans has faced enormous challenges, the most notable being Hurricane Katrina in 2005, which disproportionately affected the majority Black and Asian populations of the city. In 2013, iHelpz was initiated with the focus of giving back to the community and more specifically to the areas of the city that are still recovering from Hurricane Katrina, as well as majority low-income and BIPOC communities.
iHelpz combines 3 of iSeatz' core values:
Thoughtful
iHelpz is focused on the uplifting and enrichment of those in our community that can use it the most. Nearly all of our projects have been spent on school campuses and in parks. All children deserve to learn and play in an environment that is safe, fun, and beautiful, regardless of where they live or their family's socioeconomic status.
Impactful
In the 10 years that we've been performing these twice-annual service days, iSeatz has contributed over 20,000 service hours, and have had a financial impact of over $350,000.
Innovative
iHelpz was the idea of an individual staff member. Innovation can come from anywhere and anyone, and we're committed to providing opportunities to foster and support ideas from all levels of our staff. Now 10 years later, iHelpz has become a key component of our company culture.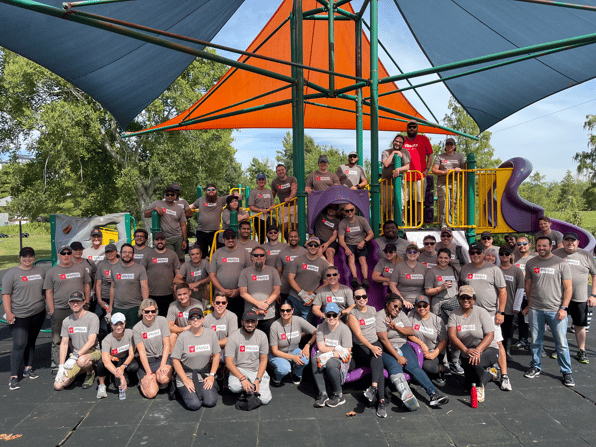 iHelpz FALL 2022
For our most recent day of service, we partnered with HandsOn New Orleans again on 3 projects to support the Joe W. Brown Memorial Park and Recreation Center in New Orleans East. Our staff worked together to re-stripe the parking lot, clear out invasive plant species from critical bioswale (landscaping designed to slow, capture, and filter storm runoff), and refurbish picnic tables.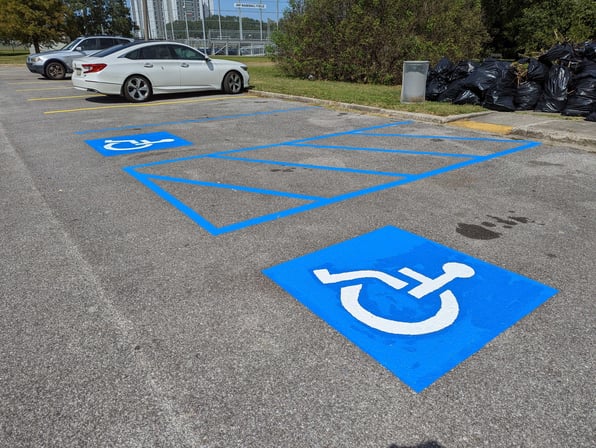 About Joe W. Brown Memorial Park
The 135-acre Park and 86-acre Nature Center currently serve a population of approximately 77,000 residents of Eastern New Orleans, an area that was decimated by levee failure associated with Hurricane Katrina, resulting in inundation by as much as seven feet of brackish flood water that sat for weeks. As a result, thousands of trees were destroyed and still need to be replaced.
Joe W. Brown Memorial Park is located in the economic center of Eastern New Orleans, and provides a wide range of community and family activities, including walking, bike riding, and tennis. It contains an activities center, in-door heated pool, ball fields, picnic shelters, and play equipment.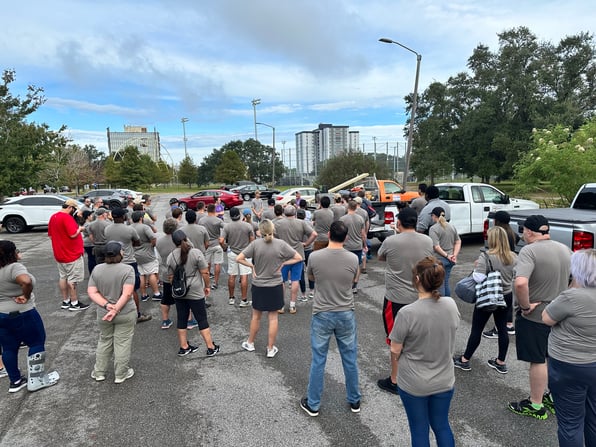 About HandsOn New Orleans
The mission of HandsOn New Orleans is to "engage, empower, and transform our community through volunteer service." They coordinate high-impact service projects for organizations like iSeatz, as well as connecting individuals with volunteer opportunities. Our most recent project at Joe W. Brown Memorial Park was our fourth project coordinated with HandsOn New Orleans. Their connection to and expertise of local communities here in NOLA is unparalleled and we look forward to working with them again soon. Learn more here.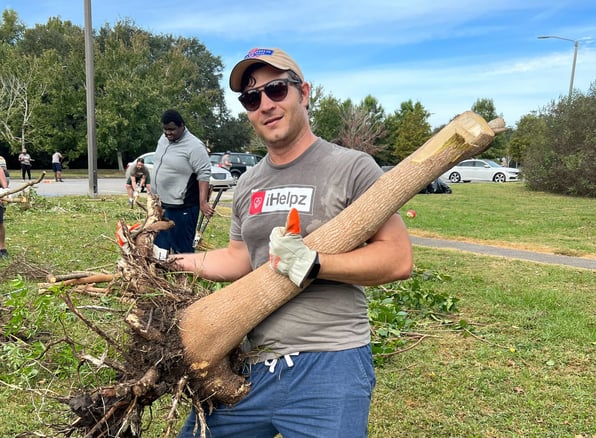 ---
Want to get more insights and updates from iSeatz? Sign up for our newsletter!
You can also learn more about iSeatz by reaching out to marketing@iseatz.com.