Gluten free? Nut allergies? Vegan? Keto? Whole 30? … According to Forbes, a whopping 18% of surveyed consumers say they follow a specialty diet. Food producers, restaurants, and investors have all taken note of the growth in food sensitivities with specialty products and programs. The wellness industry is now worth $4.2T - more than global travel - and the segment growth is especially robust amongst the coveted millennial segment.
I am one of the 18% who adhere to a specialty diet. For legacy business keeping up with the changing diet landscape can be dizzying. Hotels want to facilitate as many guests' dietary requirements as possible, through on-property dining and room service.
However, stocking specialty products and maintaining separate workspaces to eliminate the risk of cross-contamination adds overhead to the already unprofitable cost center of room service. High-end hotels can afford to cater to selective consumers.Hotels that offer healthy/specialty options they say that one in five guests request these specialty items. But for limited service hotels, or the growing number of midscale hotels that are reducing or eliminating room service, finding ways to service specialty diets represents a significant hurdle.
Research
A new research paper published by Phocuswright titled "The Future of Room Service" shows a potentially asset-light way for hotels to accomodate all nutritional and dietary requests: partner with a food delivery app. All major food delivery apps already have searchable databases of local restaurants that offer specialty dishes.
Hotels can offer a wide array of local, fresh, and healthy options through this partnership. This allows for hotels to offer delicious food from nearby restaurants while reducing food waste, complex logistics, and potential for legal ramifications due to missing ingredients or cross-contamination.
The report shows guest interest increases when hotels incorporate this amenity into their loyalty program. 50% of leisure travelers and 51% of business travelers were likely to order food delivery from hotels for additional loyalty points. The confluence of in-room dining, access to specialty offerings, and loyalty program integration is a powerful proposition for driving guest satisfaction.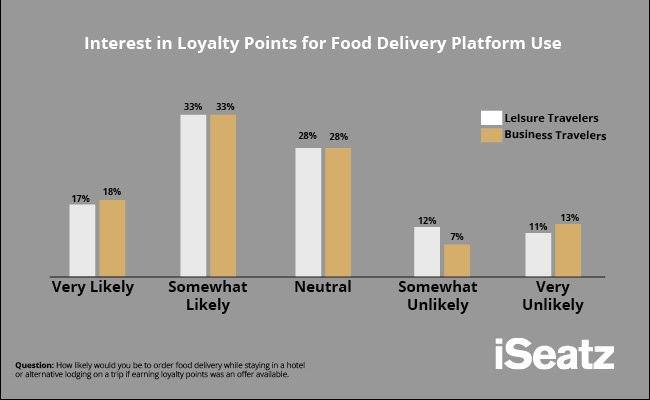 Healthy Searches
Both Grubhub and UberEats have robust filtering available. Guests can filter restaurants based on their dietary needs. Filters include broad terms such as "healthy," and more specific filters like "keto" or "gluten free."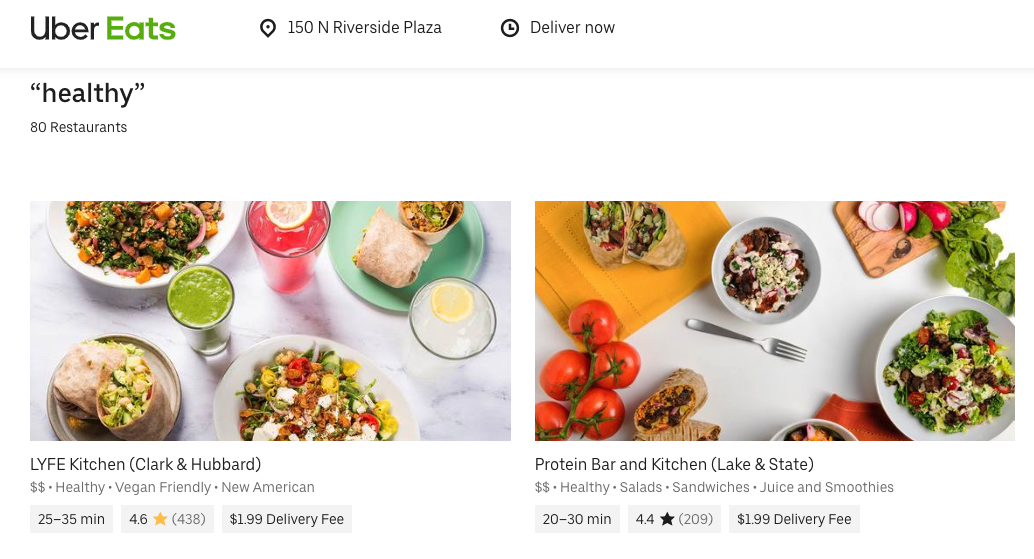 These food delivery platforms extend past vegan-specific or specialty-specific restaurants, but into dishes offered by mainstream restaurants. This gives the user even more flexibility as they see all restaurants who offer specific foo options, not just establishments who specialize in specialty dietary needs.
Number of restaurants when searched "healthy" in each market
| | | | | |
| --- | --- | --- | --- | --- |
| Food Delivery App | Grubhub | UberEats | DoorDash | Postmates |
| LA | 110 | 80 | 28 | 22 |
| NYC | 155 | 80 | 84 | 24 |
| Chicago | 83 | 80 | 35 | 17 |
| Houston | 12 | 80 | 27 | 21 |
Hotels + Food Delivery + Loyalty
Two major hotel chains have already embraced food delivery. In November 2017, Intercontinental Hotel Group (IHG) was the first hotel brand to launch a food delivery partnership, allowing members to earn IHG points for food delivery with Grubhub. IHG rewards members can earn 500 IHG Rewards Club points on their first order, and 250 pints on each subsequent order, further incentivizing the integration.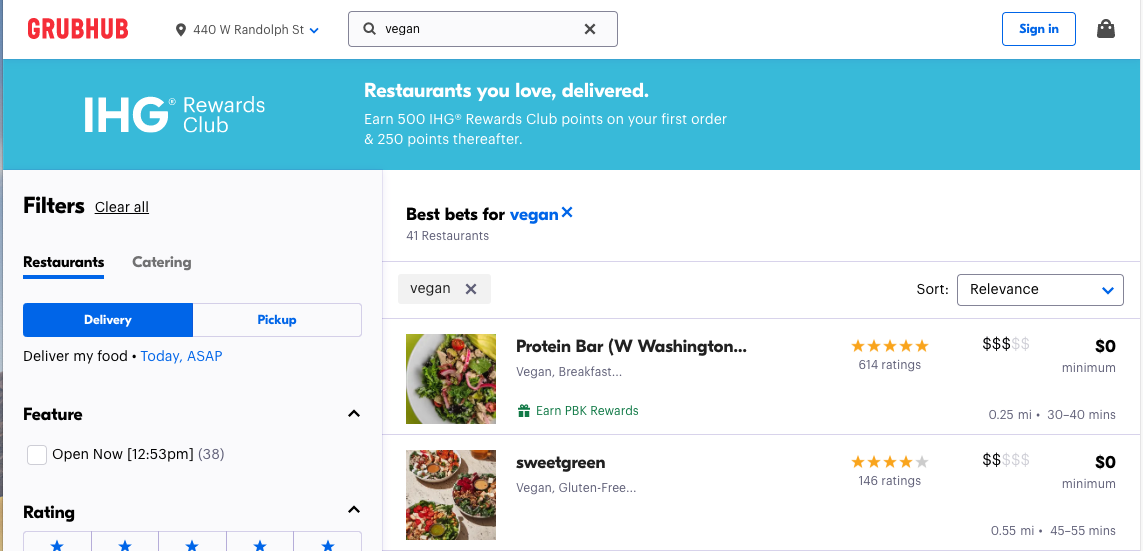 In April 2019, Wyndham Hotels & Resorts launched a similar partnership with DoorDash as a way to facilitate in-room dining at their limited-service hotels, which make up approximately 80% of the hotel group's portfolio. Wyndham is incentivizing the partnership with 250 Wyndham Rewards points per order, and $0 delivery fee.
Conclusion
Special dietary needs continue to gain attention as allergy testing continues to expand. I anticipate a sea-change amongst the major hotels to accommodate specialty diets in order to stay competitive in the lodging market.
If you have any questions about the research or findings, please reach out to me at iseatz.com/contact-us.

This article originally appeared on Hospitality Net.