This piece originally appeared in "Winning the Engagement War: Creating the Hotel of the Future with Ancillaries."
The travel life cycle is now undergoing a phase of rapid evolution. The rise of OTAs and alternative lodging sites like Airbnb means a much more competitive landscape for both hotel bookings and customer loyalty.
Now the hotel industry is in a proverbial arms race to ramp up their ancillary offerings through their loyalty programs. Hyatt recently announced launching Hyatt Find and their loyalty partnership with Small Luxury Hotels of the World. Accor and Marriott both integrating alternative lodging into their loyalty with acquisitions of OneFineStay and Tribute Collection respectively. Other companies in the travel sphere are experimenting with gamification and alternative currencies to attract younger consumers.
Although loyalty programs are becoming more robust in terms of offerings, many hotels are still struggling with merchandising these initiatives. Additionally, ancillaries are commonly managed through a patchwork of disparate systems.
Founded in 1999, iSeatz is a leading provider of ancillary product booking engines for premier hotels, airlines and financial institutions. Our history of solving technological problems and generating new revenue streams for the travel industry makes us uniquely positioned to introduce a new product to revolutionize ancillary revenue management.
Our OneView Ancillary Management System™ seamlessly integrates both on-property and chosen third-party ancillary products into a single, easily managed system while allowing guests to purchase travel extras anytime during the hotel booking process. iSeatz also leverages our known best practices to assist hotel companies in merchandising strategies including placement suggestions in known high-converting areas. More information on our patent pending Ancillary Management System (AMS) can be found at www.AncillaryManagementSystem.com.
As a travel technology partner, iSeatz knows what travelers want. We help our partners build the technology to deliver it, and we create beautiful front-end experiences that enable travelers to get started on their remarkable journeys.
To learn more about the current state of the ancillary industry in hotels, I invite you to read the free trend report we created in conjunction with Skift titled "Winning the Engagement War: Creating the Hotel of the Future with Ancillaries."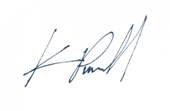 Kenneth Purcell
Founder & CEO