This article was published on Hotel Online on January 31, 2020. (Read The Article)
Engagement was the word for the 2010s. Every major consumer brand spent countless hours and resources finding ways to get their customers to engage with their company- whether it be on social media, purchasing products or participating in loyalty programs.
This strategy of corporate relationship-building has created a more competitive landscape for brands to gain the attention of consumers. Now in the roaring 20's (that's 2020's), travel and financial services brands need to look outside of their core industry to best engage consumers.
Everyday Rewards
Travel and Finserv brands have a harder journey to gain loyalty than their peers in the retail space. The average American takes only 11 leisure days off a year. Smart brands know the importance of building loyalty 365 days of the year.
IHG partnered with OpenTable to offer rewards points for OpenTable restaurant reservations. Not only can IHG rewards members benefit from local restaurant suggestions while traveling, the same consumer can take advantage of getting bonus reward points for booking reservations in their hometown.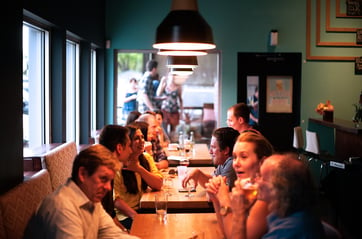 IHG offers points for reservations booked through OpenTable.
Similarly, Wyndham launched a program with DoorDash to offer free delivery and rewards points for Wyndham Rewards members food delivery. Originally created to support the guests at their limited service properties, Wyndham has found a smart way to have their brand in front of their customers regardless of if the guest is traveling.
Brand who want to create lasting engagement should find opportunities that not only facilitate consumers' needs while traveling, but will also provide value outside of trip planning.
Connected Experience
Another way brands are attempting the increase engagement is by owning the entire trip planning process. OTAs and major brands are planning a "connected trip" experience to reduce friction for consumers to purchase ancillary products for their travel.
American Express Travel offers flights, hotels and rental car bookings all within a streamlined shopping experience. Promotional offers and recommendations are personalized to the traveler throughout the booking process.
Expedia, one of the biggest brands in travel, has been the most vocal about the connected trip. The OTA connects flight, hotel, packages, car and experiences with loyalty integration.
Consumers have been trained to shop around when booking travel which leads to checking dozens of websites for the best deal. This point of friction is a golden opportunity for brands to gain loyalty by offering best rate and easy-to-navigate booking paths.
Microburn
Brands know that getting consumers to sign up for a loyalty program is a fairly easy task; but keeping consumers engaged after sign up is where the hard work truly begins. Loyalty managers should find ways to allow members to cash in their loyalty currency at a lower rate than redeeming for the core product, to increase engagement.
Hilton partnered with Lyft to offer their loyalty members the opportunity to redeem HiltonHonors points for Lyft credits. With the average rideshare trip costing around $12, this is a great opportunity for members with only a few thousand points to receive a benefit from their program earlier.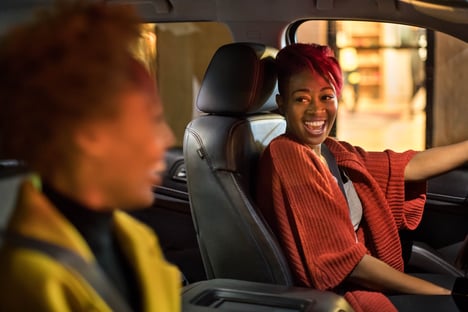 Hilton partners with Lyft to offer point redemption opportunities for rideshare.
Wyndham launched a program with Viator, allowing for Wyndham Rewards points to be redeemed for all of Viator's 240,000 experiences worldwide. Wyndham Rewards members can book experience starting at right about 2,000, which is earned from staying approximately two nights at certain Wyndham properties.
Finding microburn opportunities is a great way to increase engagement for new members or to re-engage dormant members.
What, How and Why
Loyalty managers can increase engagement with their rewards programs by taking a holistic view of the consumers' interests and needs.
Brands need to find opportunities that not only solve a problem their customers have while traveling, but also provide value at home; provide a frictionless booking experience that consumers trust; and include redeem opportunities at every level so that the loyalty members get near-instant gratification as they build a relationship with your brand.