Hotel Ancillaries: An Unexplored Opportunity
Download exclusive

research by iSeatz and Phocuswright

to find out more about ancillary booking sentiment, and the substantial market for in-hotel and in-destination ancillary offerings.
---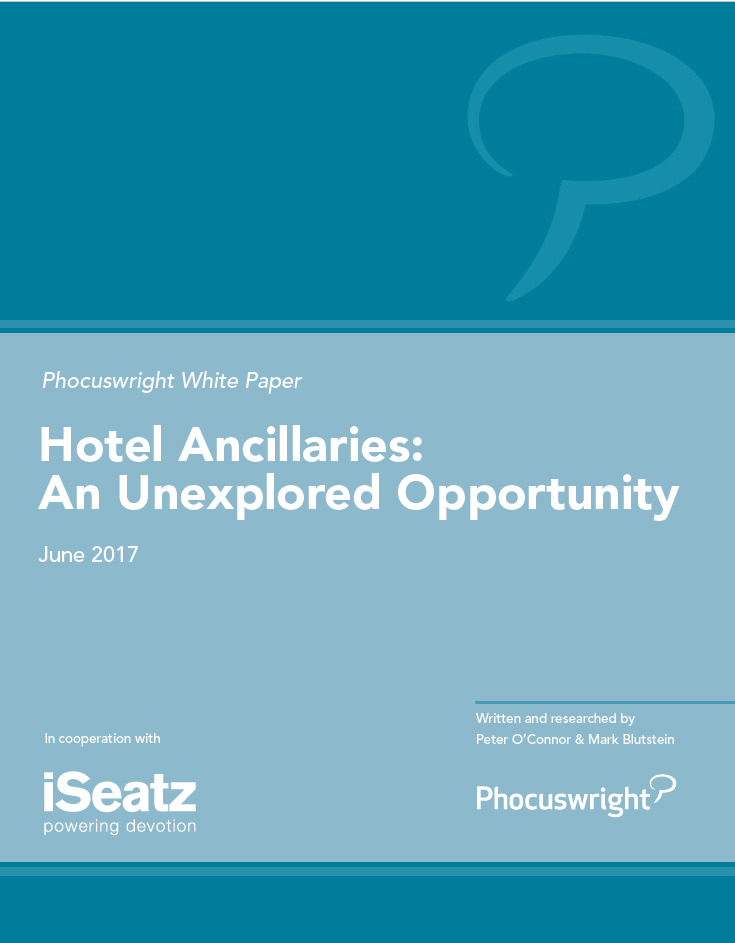 UNDERSTAND THE STATE OF PLAY
Get the comprehensive state of play with regard to the sale of ancillary products and services by US hotels, based on recent survey data from 1,700 leisure travelers.

FORM YOUR WINNING STRATEGY
Learn more about current ancillary strategies and the sentiment of consumers, including when and how they prefer to purchase ancillary products and services.
---
DATA PREVIEW

---
ABOUT ISEATZ
Founded in 1999 and based in New Orleans, iSeatz is a leading travel commerce and ancillary merchandising technology company for travel, financial services and entertainment brands. Focused on customization and backed by proven deliverability, reliable advanced analytics and travel lifecycle expertise, iSeatz sets the bar for a superb travel journey from the very first search.
The award-winning iSeatz OneView platform meets brands' exact requirements for delivering a highly personalized and engaging commerce experience that drives conversions, customer satisfaction and advocacy. iSeatz custom digital experiences allow prospective travelers to search, discover and book a spectrum of travel-related products. iSeatz travel technology solutions connect people to unique travel journeys, generating over $2.5 billion in annual sales for our partners each year from more than three million annual bookings. The iSeatz partner portfolio includes brands such as American Express, Air Canada, Amtrak, Expedia, and IHG. Learn more at iSeatz.com.